How to make exercise a healthy habit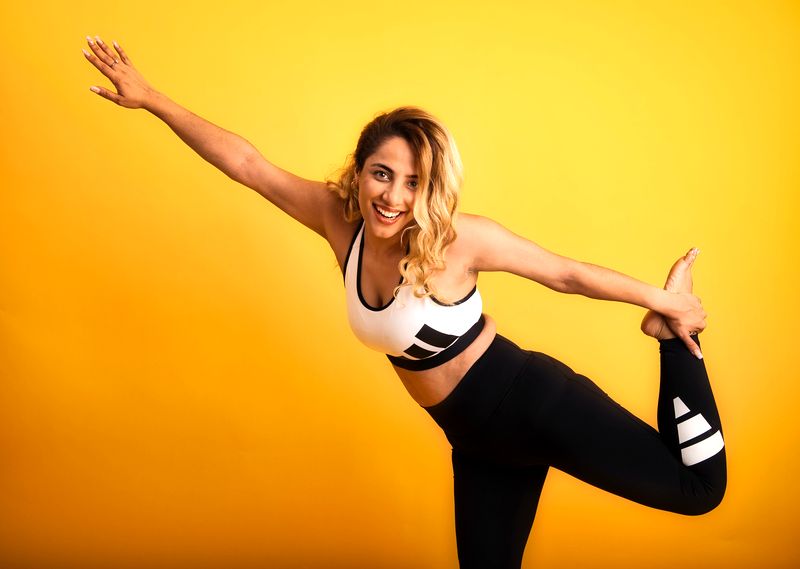 Do you feel your life is lacking in exercise? Of course it's important to be healthy and happy! It's important to keep your life active! Regular exercise is an important element of a healthy lifestyle. But you should also not forget about a proper diet. Sufficient amount of water, healthy food - all these are very important for maintaining a healthy body. There are many different kinds of sports and exercises that can help you on your way to a good and healthy body. Riding a bike, yoga, Pilates, running, and swimming are all great options!
The benefits of exercise for your health
Exercise helps your brain. Have you ever noticed that your brain starts working better when you get your body in motion? Studies show that regular exercise (at least 2-3 times a week) helps reduce depression, stress, and improves your memory.
Exercise increases your happiness! Research proves that exercise increases the production of endorphins in our bodies. This means that if you exercise, you will get positive emotions! Exercise can amazingly help people who suffer from anxiety. Exercise helps you to forget about all external problems and just concentrate on your body.

You must have a certain fitness goal in front of you. If you want to burn calories and lose weight, exercise is a great option. You will be able to choose what works for you. Cardio exercise, running or swimming all promote weight loss and speed up your metabolism. Most importantly, don't forget that your diet should also be healthy.

Physical activity helps with the development of diabetes. When people start having health problems - exercise becomes a key element in improving your body's performance. Still, you can start fighting problems before they occur. For example, exercise can help you reduce your blood glucose, cholesterol, and your blood pressure.

More energy! Exercise can help you feel more energy and feel better. There are really a large number of activities that improve the condition of your body: walking, jumping, running, swimming, and the like. Try exercising outdoors and every time you feel down or tired.

Strong bones and a strong body. Exercise helps you keep your muscles toned and reduce the development of bone disease. Rest assured that your body will thank you later.

More sleep thanks to exercise! It's a pretty old secret, but it's true. People who get more sleep look more attractive. And exercise helps improve your sleep.

Remember that regular exercise and a healthy diet are the best for your physical and mental health
What kind of exercise should I choose?
You have to choose what kind of exercise appeals to you most. This means that you have to choose the sport that is most comfortable for you. Sometimes people want to lose weight in a short time and then they start jogging. At the same time, this is done by people who initially have serious problems with their knees. Because of such wrong decisions, you can only earn more problems with your health. Is it worth it for you to do it?
Let's try to understand the basic pros and cons of certain exercises
Hiking
Advantages: You can enjoy reconnecting with nature, explore beautiful places in the world and have a great travel experience. Great aerobic exercise that will allow you to take your mind off the daily grind
Cons: You need to have some physical fitness if you are going to do any heavy mountain trails
Running
Pros: Running strengthens your body and keeps your weight under control. Running is very good for your lungs and your heart. It is an affordable and convenient form of exercise.
Cons: Running can be dangerous if you do not know how to run. You can damage your joints. If you have any contraindications related to joints or cardiovascular disease - it is better to consult your doctor.
Pilates
Pros: This is the perfect workout that will help you build a strong and powerful body. It is difficult to highlight any disadvantages, the main thing is to be careful when doing heavy exercises
Cycling
Pros: cycling will strengthen your bones and muscles, you can easily lose weight, reduce stress and improve your physical strength.
Cons: Cycling can be quite a hard activity, and if you are not careful on the road, you can get traumatized. There are no more disadvantages to cycling. It is suitable for almost anyone.
Yoga
Pros: Yoga is a great sport if you want to find certain physical and spiritual characteristics in your body. The main thing is to consult your doctor.
Walking
This physical exercise is good for everyone. And walking in nature is one of the most important things to improve our health. Walking is beneficial at any age, even regardless of the condition of your joints. Even if you are recovering from an injury, you can already take small walks. The main thing is to be careful.
Swimming
Pros: If you don't feel like straining your muscles and staying in one pose for a long time, swimming is a great choice. Swimming will help you stay in shape.
Cons: There are almost no disadvantages, but there are some skin conditions with which it is better to limit swimming.
How do I like exercise?
There is no single answer that will work for every person. It all depends on your goals and your motivation! You have to realize that it's your health, and it's up to you to decide if you want to be toned or not. Look again at all the benefits that exercise gives you, try it and you'll see that it's all true. You can start with a small workout. Instead of your car, walk to the store.
5 tips to help you enjoy exercise
Goal. If you have a good goal, you can do almost anything! You can improve your muscles, lose weight, improve your health and look better! Exercise can become a habit, and such a habit is very rewarding! Consult your doctor and choose the perfect exercise that can become your favorite.
Personal Training. Your trainer will guide you, give you useful advice and motivate you if you do not believe in yourself. Your trainer will make sure that you do all the exercises correctly and let you get to your goal faster!

Training Schedule. It is important to write down what you do on a certain day of the week. You should understand that rest is just as important as exercise. It helps your body to recover and gain the necessary strength.

Good company. Invite your friends or family members to exercise together! Then you will be more motivated, because any activity is more fun in the company of loved ones!

Take your mind off your work. Find more time for your health. Do something healthy for your body. If you have a spare minute, do some exercise!

We choose our own hobbies and habits. It's never too late to start developing your body. Exercise can become an important part of your life - remember, your health is only in your hands!
Was this article helpful?
2
Posted by:
👨 Kathleen J. Patton