How do you pay less for college?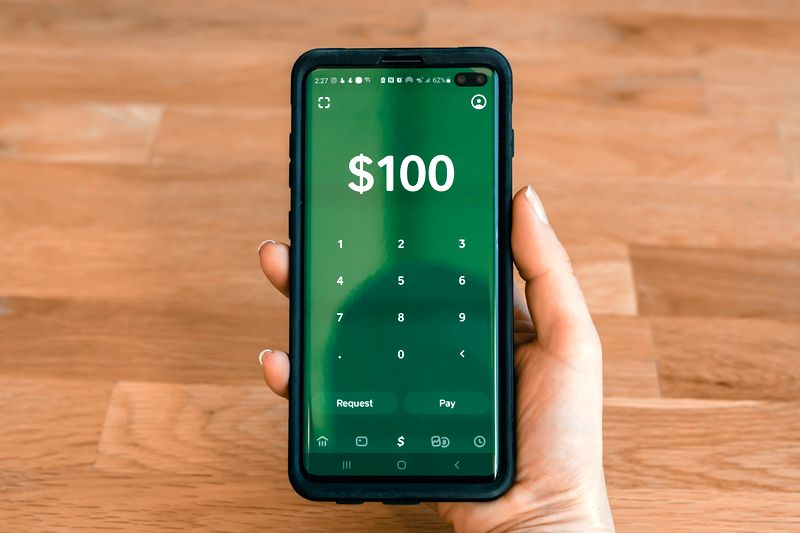 College is certainly not for everyone. But if you do decide to get a college degree, it can give you a lot of advantages in the future. Recent studies show that a college graduate earns an average of $30,000 more a year than someone with only a high school diploma.
The difference is really substantial, and it allows us to say that a college education is a worthwhile investment. Just do the math, and you'll realize that a college education will give you a return of about $300,000 a year.
How to pay less for college
Still, you don't have to pay too much money for college. Your goal is to save money. If you manage not to spend too much, you will be able to pay off your student loans and you will have more money left over when you graduate, so you will also have more time to choose a job.
Families looking to pay for college have several options to choose from, but let's look at the most common ones:
Applying for financial aid in advance
You should apply for financial aid as quickly as possible. To do this, you need to fill out a free FAFSA (Federal Student Aid Application).
Many colleges and states set fairly early deadlines for receiving aid. If you put off this application, or are too slow, you may simply not get it in time.
Grants and Scholarships
Second, it is advisable to look for certain grants and scholarships that you can get. Nearly 6 out of 10 students use grants or scholarships to pay for college.
For starters, you can look for scholarships that may be offered by some professional organizations that are related to your field of study. You can also use the Internet to look for companies that will provide you with assistance.
Don't forget about the financial aid offices at your school. Local clubs may offer scholarships for their students, too.
Go to a community college first
Another interesting option that helps keep tuition costs down is to take two years of basic education courses, and then you can transfer to a four-year college to pursue higher education. Not only will you be able to take your undergraduate courses at an affordable price, but you can also find jobs while you're in college, or just save money on food and lodging.
Community college tuition can be considerably cheaper. It depends on which institution you choose and where you live. The average tuition at two-year public colleges will cost you about $3,500 per year. That said, tuition and fees at four-year colleges can cost you more than $10,000.
Attending a state college or university that is in your state
If you initially want to attend a four-year college, you should consider all available options before coming to a decision. Consider settling on a state university or college, because the price difference can be gigantic.
We've already talked about how fees and tuition at state four-year colleges will cost more than $10, but if you choose an out-of-state institution, it can cost twice, or even three times as much. CollegeBoard tells us about $25,000.
Dreaming of a private school? The average cost of fees and tuition at private, nonprofit four-year schools can cost you almost $40,000.
Find ways to save money
No matter which school you choose, don't forget the usual options to save on your expenses. For example, you may want to borrow educational materials instead of buying something new. Also, if you have the option, it is advisable to live at home. Another interesting option is a Resident Assistant (RA). This will give you additional opportunities to save on food and lodging while you study.
If you live on campus, it's better to leave your car at home and then you won't have to spend money for long-term parking. All such small ways to save money add up, and it will end up leaving you with a lot more free money.
Borrow wisely
There's nothing terrible about borrowing money for a purpose like getting a college degree. About 40 percent of students plan on taking out a student loan. After all, it will allow you to earn more in the future and your skills and career opportunities will grow because of it.
Still, you should have one hundred percent confidence that you are not taking your loans in the heat of the moment. Federal student loans should have the advantage above all else. That's right, especially when you qualify for subsidized loans, where the government can cover a certain percentage that accrues while you're studying.
Using these loans also means that you have certain federal loan benefits - for example, you're eligible for installment loans, or making a special repayment plan that will take into account your current income. If you're thinking about working in the civil service, these loans will also give you the opportunity for state employee benefits (PSLF), which can forgive you a certain percentage if you pay the loan off diligently for ten years and still meet all your loan requirements.
You can also take out a special student loan to get a certain amount. This means you'll have a lower interest rate as well as better loan terms-especially if you've proven that your creditworthiness is at an excellent level.
It's important to choose the right repayment plan
If you want to take out a loan for your education, you have to be smart about how you will repay that loan. This can be a really difficult situation, because you need to figure out what payments you are able to make now (that said, if you can get extended repayment terms, these payments can be made much less). The key is to find a balance in your plan and your financial ability.
You should know that if you spend more time on repaying your loan at the bank - then the interest on your loan goes up, accordingly your education will cost more.
You should also aim for a low interest rate - this will reduce the cost of the loan. If you want low interest rates for student loans, check them out at College Ave Student Loans.
To summarize:
Statistics tell us that higher education is indeed a worthwhile investment, but if you pay less money initially - your investment becomes even more worthwhile. The tips in this article will help you do this with as little damage to your education as possible. Regardless of your choice, make sure you do a great research on the topic and know all the rates before you apply to an institution.
Was this article helpful?
35
Posted by:
👨 Kathleen J. Patton