The Best Financial Books for College Students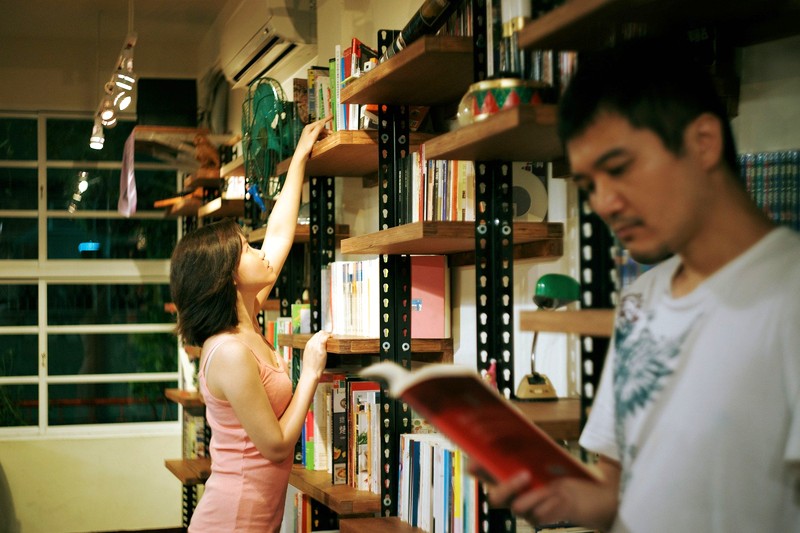 Here are some of the best financial books for college students.
"Broke Millennial: Stop Scraping By and Get Your Financial Life Together" by Erin Lowry
Students who are new to personal finance will appreciate learning the basics from Lowry, a personal finance expert and former Mint contributor. This book breaks down basic financial concepts like choosing a bank, finding your credit score, creating a budget and tackling student loans.
"I give it to every person I know once they turn 18. It's so good!" said Michelle Schroeder-Gardner of Making Cents of Sense.
The writing is clear, concise and easy-to-follow – even if you've never read a personal finance book before.
Lowry uses examples from her own life and interviews with experts to describe each concept. She also discusses awkward money topics like living with your parents after college, dealing with friends who have more money than you and managing money when you're in a relationship.
Bonus: Once you're done with this book, check out Lowry's follow-up, "Broke Millennial Takes On Investing: A Beginner's Guide to Leveling Up Your Money."
This book expounds on investing basics, how to open a retirement account and the difference between stocks, bonds and mutual funds. Even if you don't have any money to start investing, this book will explain what to do once you graduate and land a job.
"Bad with Money: The Imperfect Art of Getting Your Financial Sh*t Together" by Gaby Dunn
Comedian, writer and podcaster Gaby Dunn's book is less of a personal finance how-to book and more of a memoir detailing her own financial mistakes. Readers will enjoy how relatable the book is, and how Dunn doesn't preach the same old "buying avocado toast will make you broke" narrative.
When you're done with the book, start listening to Dunn's "Bad with Money" podcast. She tackles topics like student loan cancellation, the psychology of personal finance and the economics of self-care.
"Your Money or Your Life: 9 Steps to Transforming Your Relationship with Money and Achieving Financial Independence" by Vicki Robin and Joe Dominguez
Vicki Robin and Joe Dominguez's book is referred to by many as the beginning of the FIRE (Financial Independence, Retire Early) movement.
The book deals less with the math of retiring early, and more with the abstract concepts of finding meaningful work and building a fulfilling life. It's an inspiring read for college students facing the prospect of entering the rat race and starting a career.
Robin and Dominguez challenge readers to consider what they've probably accepted to be true – that you have to live a certain way or work a particular job to be a happy, productive member of society.
"Getting to Yes: Negotiating Agreement Without Giving In" by Roger Fisher and William Ury
This book tackles the art of negotiation and has been popular since its release in 1981. Learning how to ask for more money is an important skill that many people neglect to develop, even though it can lead to life-changing career opportunities. The more money you make, the more you can save, invest and spend on the things you really care about.
Let's say you negotiate an extra $5,000 a year and invest it. Over 40 years, that would turn into $82,201.16 with 7% growth. Every extra dollar you receive from negotiating will turn into many more before you retire.
"The Index Card: Why Personal Finance Doesn't Have to Be Complicated" by Helaine Olen and Harold Pollack
While personal finance may seem like a complex topic, the basics can be boiled down to a few key principles. That's the premise of this book, which outlines the nine strategies both students and recent graduates should follow.
This book came about after Pollack claimed in an interview that anything you need to know about personal finance could fit on an index card.
The book includes general rules like saving 10-20% of your income, paying your credit card in full every month and avoiding investing in individual stocks. It's also an easy read, clocking in at 256 pages – not quite an index card, but close enough.
"Get Money: Live the Life You Want, Not Just the Life You Can Afford" by Kristin Wong
Freelance writer and Mint contributor Jackie Lam loves "Get Money" because of how it gamifies personal finance. Wong's book has three different levels, and readers have to master each level before moving on to the next one.
"It's a great primer because it covers basic pillars of personal finance without sounding too dry or boring," Lam said. "She also wants people to live their lives and seek balance with their financial goals. It's far more realistic than 'eat nothing but cornflakes for 10 years until you pay off your student debt.'"
"You Only Live Once: The Roadmap to Financial Wellness and a Purposeful Life" by Jason Vitug
Jason Vitug's book is a frequent supplement to college personal finance classes – and for good reason. He goes past the basics of "how do you create a budget" to "why you should create a budget."
The author challenges students to think about the kind of life they want and how money can lead them there. It also discusses building new financial habits and erasing unhealthy ones.
"I Will Teach You To Be Rich" by Ramit Sethi
This remains one of the most popular personal finance books more than a decade after its initial publication. It's designed to be read as a six-week course for twenty and thirtysomethings.
Unlike personal finance books that promote a complete dedication to frugal living, Sethi is realistic about his audience.
Was this article helpful?
81
Posted by:
👨 Kathleen J. Patton