Top Summer Break Tips for Teachers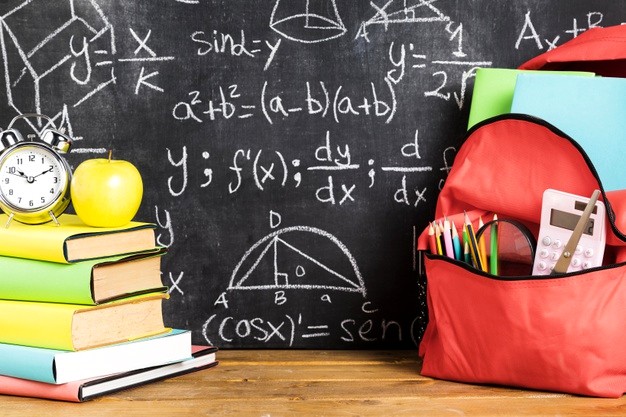 Summer break is a time for teachers to unwind and recharge from a long school year of teaching. It's a time to improve yourself, clear your mind, and get inspired. Make the most of your summer break before you have to start preparing for another group of students this fall. Here are a few teacher-tested tips to help you relax and recharge this summer break.
Take a Student Summer Break
Many teachers like the idea of making some extra cash during the summer months because it's an easy way to supplement your income. Teaching summer school or tutoring is usually the summer job of choice, because you can make good money working short hours. However, these types of jobs require you to continue to work with children, which means you will not get that much-needed break. Consider getting a summer job that doesn't require you to supervise children. Teach a yoga, art, or writing class to adults, work as a freelance writer sharing your teacher tips, or get a job working in your community. Sometimes in order to recharge, you need to step away from working with children, so you can reenter the classroom in the fall with a new perspective and renewed spirit.
Enjoy the Outdoors
Get outside and enjoy yourself this summer. You spend all year long cooped up between four walls in a classroom, now it's time to spend your summer outdoors. Try and take a walk outside every day, it's not only good for your physical health, but it's also good for your mental health. In fact, experts have found that exercising outdoors can lift your mood as well as lower depression. So if you're looking for a mind-clearing activity, choose something like walking, playing a sport, or going to the zoo, or anything that will you get you outdoors.
Go on a Real Summer Vacation
You've worked hard this year, and you should be rewarded. Pack up your bags and hit the road, or take a plane and go somewhere that you've never been before. Take a few days, a week, or even longer to experience something great this summer. Try and spend some time away from anything that is school-related. If you can't afford a real, proper vacation, then go on a stay-cation. A stay-cation is a mini vacation that is in driving distance, or sometimes doesn't involve staying overnight. It's going somewhere to get away and enjoy yourself. Go ahead, you deserve it!
Take a Technology Break
One of the best things that you can do for yourself this summer is to take a break from technology. As much as we love technology, it can become easy to get too caught up in it. Many of us are always "Plugged in" and moving from one piece of technology to the next. The problem with moving from screen to screen or just always being on a device is that it can have harmful effects on us. From problems with your vision and trouble sleeping, to weight gain and cardiovascular problems, too much technology can be quite problematic. The best teacher tip is to put your devices away as much as you can this summer break. While it may seem like an impossible thing to do, it's really not that hard. All you have to do is change your settings to pause updates or block apps from contacting you, put your newsletters and email on hold, or simply try turning off (or vibrating) your smartphone for a set number of hours per day. A summer digital detox may be just the thing to help you feel revitalized.
Challenge Yourself and Try Something New
Another great teacher tip to try this summer is to do something that you've never done before. Take up a hobby, enroll in a course, or try a new exercise class or sport. Do something that takes you out of your comfort zone, like running a 5k, learning to cook, Salsa dancing, playing an instrument, or even going skydiving. You have the entire summer to challenge yourself and do something totally unexpected and out-of-the-box. Just think of the great stories you'll have to tell when you return to school -- you can be a great inspiration to your students.
Get Reinspired
Spend time with the people you care about the most, they can be just the inspiration you need to keep going. When you've been teaching for a while, it's easy to lose your motivation. Try and remind yourself why you went into this profession in the first place. Read some educational books over the summer, go to a museum, and spend time with people that are interesting and who move you.
Reflect on Your Successes and Challenges
Lastly, take some time to reflect on the past year. Think about what went really well and what challenged you the most. Think about what you want to carry over to the following school year. Spend some time reflecting on your past challenges, but not too much time. You don't want to focus on the negatives, you want to concentrate more on what you'll continue to do well.
Have a memorable summer break and take this time to have fun, disconnect when you need to, or reconnect with friends and family. Spend the summer laughing, go outdoors, take a real vacation, or just sit on the beach with a good book. Spend your time doing things that you love to do, because when you take the time for self-care, you'll come back to your teaching job in the fall refreshed and better than ever.
Was this article helpful?
10
Posted by:
👨 Kathleen J. Patton