Becker College
Company Name: Becker College
State: Massachusetts
County: Worcester
City/town: Worcester
Post: 01609
Address: 61 Sever St, Worcester, Massachusetts 01609-2165
Phone: (508)791-9241
Fax: unknown
Email: unknown
OPE ID code: 212300
Date Approved: 2003-02-14
Web site: http://www.becker.edu/
Status: Active

Review: Colleges & Universities, Becker College traces its history to 1784 and has over 19,000 alumni. With campuses in Worcester and Leicester, Massachusetts, Becker offers 23 concentrations from among 9 bachelor degree and 7 associate degree level programs, as well as a variety of adult learning options. The College's unique class offerings and hands-on professional practitioner orientation to higher education, have earned Becker a national reputation for career focused academics, particularly in the fields of business, education, veterinary sciences, health care and the arts. Becker is a small, coeducational college offering programs designed for students seeking four- and two-year degrees.
Becker College, Complete Academic Data
Type:
Private nonprofit
Total Student Population (Graduate + Undergraduate):
1793
Enrollment by Gender, Male:
33
Enrollment by Gender, Femail:
66
Becker College, Complete Tuition Data
Tuition & Fees::
$28490 / $28490
Recommended:
Click here to Inform about a mistake
14
Rating:
Location & access map for "Becker College"
Video street view near "Becker College"
Photo from "Becker College"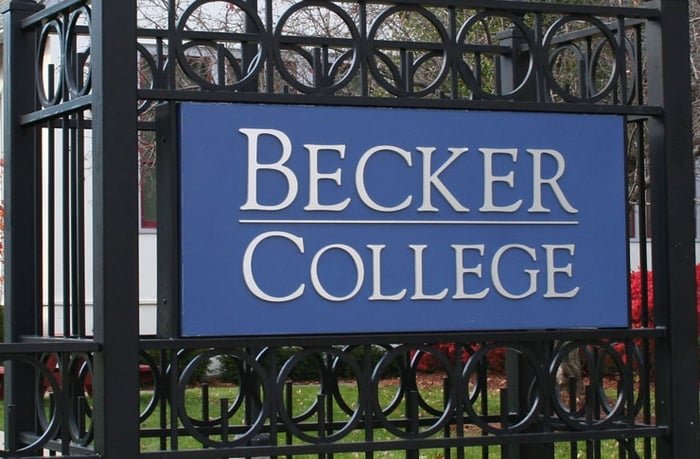 ---
Becker College (Universities, Colleges, Campusess)

about: