Bethune-Cookman University
Company Name: Bethune-Cookman University
State: Florida
County: Volusia
City/town: Daytona Beach
Post: 32114
Address: 640 Dr Mary McLeod Bethune Blvd, Daytona Beach, Florida 32114-3099
Phone: (386)481-2000
Fax: unknown
Email: unknown
Date Approved: 2004-02-05
Web site: http://www.cookman.edu
Status: Active

Review: Colleges & Universities, Situated on what was once "Hell's Hole," the city's garbage dump, in 1904, Mary Jane McLeod Bethune founded Bethune-Cookman University, which now sits on more than 70 acres of prime Daytona Beach, Florida land in an ideal location providing easy access to business centers, theaters, museums, beaches, bus and air terminals, and recreational facilities. What a journey from a dump to a Dynasty!The mission of Bethune-Cookman University's Office of Academic Affairs follows the University'sission statement. As the University does, we in the Office of Academic Affairs commit ourselves to serve in the Christian tradition the educational, social, and cultural needs of our students—traditional and nontraditional—and to develop in them the desire and capacity for continuous intellectual and professional growth, leadership, and service to others. With more than 3000 students from most U.S. States, the Caribbean Islands, and 35 countries, the impact of this private United Methodist Church-related school is influencing the current enrollment. The university is the 6th largest of the 39-member UNCF colleges. Female students constitute 60% of the total enrollment while male students comprise 40%. In 2004, 64% of Bethune-Cookman University students were Florida natives and 10% of students were from Volusia County, 32% of all students were from the United States (aside from Florida) and its territories, and 4% were international students. The women's tennis team ranked second place for MEAC.
Bethune-Cookman University, Complete Academic Data
Type:
Private nonprofit
Total Student Population (Graduate + Undergraduate):
3577
Enrollment by Gender, Male:
39
Enrollment by Gender, Femail:
60
Bethune-Cookman University, Complete Tuition Data
Tuition & Fees::
$13990 / $13990
Recommended:
Click here to Inform about a mistake
5
Rating:
Location & access map for "Bethune-Cookman University"
Photo from "Bethune-Cookman University"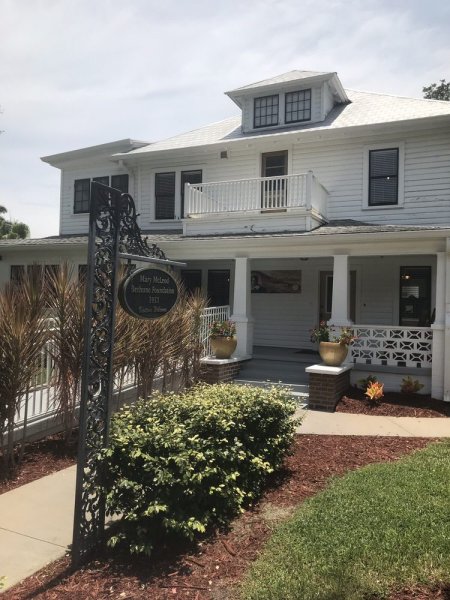 ---
Bethune-Cookman University (Universities, Colleges, Campusess)

about: